Accepting Pre-orders
Far from flashy, grape-specific stemware, Raj favors a hand-crafted design for more immersive and inclusive tasting.
Raj partnered with New York based Glasvin to design his ideal universal glass.
Introducing the RAJ Glass: designed to taste and drink all wines – young and old, sparkling, white, pink, red and orange ­­– objectively and expressively. The RAJ Glass does not just accompany any wine - it uplifts and celebrates wines with precision and elegance.
Pre-order Raj Glass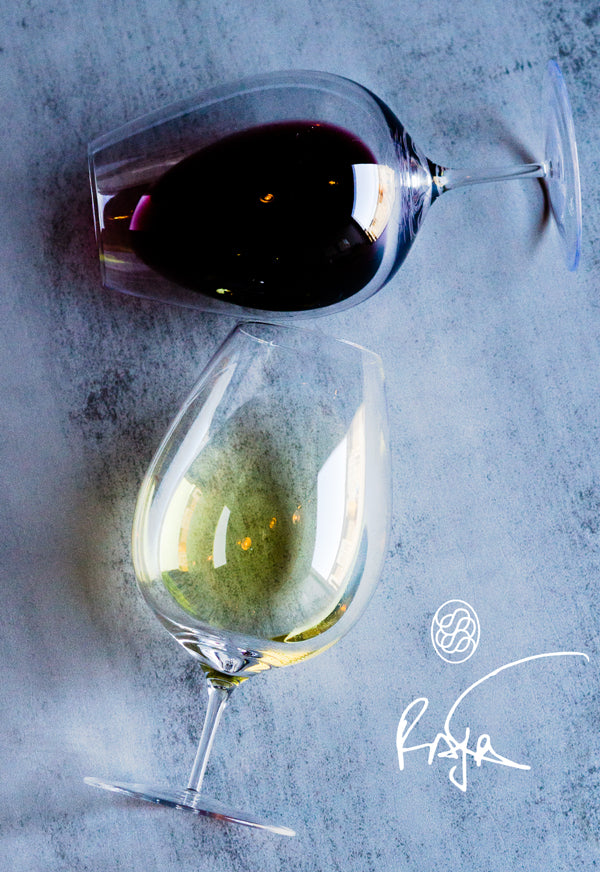 How it's made
Designed to have a wide, snifter-like bowl that tapers to a narrow rim, for the purest expression of the wine. It suits a quaffable natural wine, aged Burgundy or Barolo, and everything in between. The unique shape brings a wine's aromas and texture into focus as they travel through the bowl, and the narrow rim drops the wine perfectly on the tip of the tongue. With a shorter stem (1.5") and lower center of gravity, the RAJ Glass will stay upright, so you can move around the cellar, your kitchen while cooking, or get comfortable at home with ease.
Learn what goes into handblown glassware. See the step-by-step of how we made the glass Raj loves so much
Learn More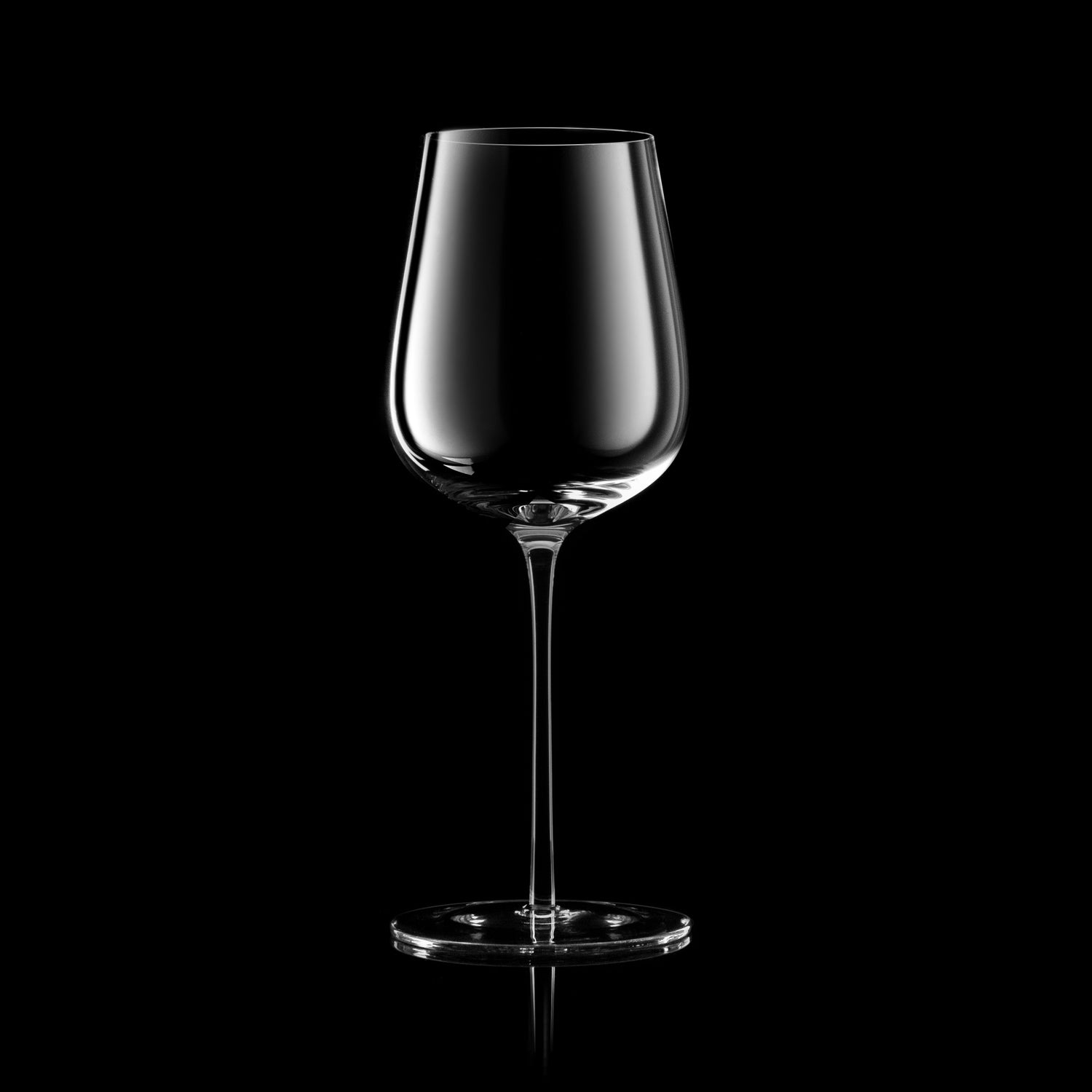 Learn more about Glasvin
See what we're doing to change the glassware industry, and how we're uplifting our customer's drinking experience
Learn More
The Best Wineries Choose Glasvin
Colgin Cellars, Napa

Colgin Cellars is a winery in Napa Valley, California founded in 1992 by Doug Colgin and his wife, Pam Colgin. The winery is known for its high-quality, limited-production wines, which are made from grapes grown on some of the most prized vineyards in Napa Valley

Domaine de la Côte, Sta. Rita Hills

Domaine de la Côte is a winery in the Sta. Rita Hills AVA of Santa Barbara County, California. It was founded in 2013 by Rajat Parr and Sashi Moorman, two renowned winemakers and sommeliers

Tyler, Sta. Rita Hills

Tyler Winery is a boutique winery located in the Sta. Rita Hills AVA of Santa Barbara County, California. It was founded in 2005 by Justin Willett, a young winemaker who is passionate about making wines that showcase the unique terroir of the Sta. Rita Hills

Evening Land, Eola-Amity Hills

Eveningland Vineyards is a winery in the Eola-Amity Hills AVA of Oregon. It was founded in 2007 by Raj Parr and Sashi Moorman, two renowned winemakers and sommeliers

Lingua Franca, Eola-Amity Hills

Lingua Franca is a winery in the Eola-Amity Hills AVA of Oregon. It was founded in 2012 by Larry Stone, a Master Sommelier, and Dominique Lafon, a renowned Burgundy winemaker

Neiman Cellars, Napa Valley

Neiman Cellars is the all-consuming passion and project of Drew Neiman. Drew was introduced to the trade by his cousins who owned a groovy wine shop in his hometown of Akron, Ohio
The Best Restaurants Choose Glasvin
715 Sushi, LA

Chef 715 Sushi is a new sushi restaurant in the Arts District of Los Angeles. It is helmed by Chef Seigo Tamura, who was born and raised in Osaka, Japan. Chef Tamura's grandfather owned a sushi restaurant in his hometown, and Seigo grew up watching and admiring him as he worked on his craft everyday

Contra, NY

Contra is a New York City restaurant located in the Lower East Side of Manhattan. It was opened in 2013 by Jeremiah Stone and Fabian von Hauske, who are also the owners of Wildair, a natural wine bar located next door

l'abeille

L'Abeille is a Michelin-starred French restaurant located in Tribeca, New York City. It was opened in 2017 by Chef Mitsunobu Nagae, who previously worked at Joël Robuchon restaurants in Tokyo and Las Vegas

Gabriel Kreuther

Located in the bustling heart of Manhattan, Gabriel Kreuther delivers an exquisite dining experience that embodies the unique, cosmopolitan charm of New York City. Situated across from the serene Bryant Park, the restaurant welcomes its patrons with an architecturally impressive facade that echoes the spirit of Alsatian traditions, honoring Chef Kreuther's roots.

Yoshino · New York

Nestled in the vibrant streets of New York City, Yoshino offers a remarkable dining destination that captures the essence of authentic Japanese cuisine. Situated in a bustling neighborhood, this restaurant embraces the energy of the city while providing a serene oasis for its guests. Just steps away from bustling attractions, Yoshino beckons patrons with its sleek and contemporary exterior, reflecting the modernity of its culinary offerings.

Cloverhill

Cloverhill, New York, is a haven for food enthusiasts seeking an extraordinary dining experience. With its blend of contemporary style, inspired cuisine, and impeccable service, Cloverhill promises to be an unforgettable culinary destination in the heart of the city.

Joomak Banjum

What started out as a homegrown pop-up has evolved into this handsome, brick-and-mortar operation at the edge of Koreatown. Chef Jiho Kim and pastry maven Kelly Nam merge global flavors on their approachable tasting that riffs on familiar dishes Then consider the fact that this is a borderless menu grounded in Korean and Chinese flavors—and you know you're in for a win.

63 Clinton

One might easily overlook this restaurant situated on an unimpressive street corner, housed within the remnants of a previous pizzeria. However, doing so would be regrettable because the tasting menu, skillfully guided by Chef Samuel Clonts, is far from ordinary. In reality, patrons can anticipate a delightful and unexpected dining experience that showcases meticulous attention to detail.

estela

Estela is a renowned restaurant located in New York City. Situated in the Nolita neighborhood, Estela has gained a reputation for its innovative and eclectic approach to cuisine. The restaurant, led by chef Ignacio Mattos, offers a menu that combines flavors from various culinary traditions, resulting in a unique and exciting dining experience.

Kato

Kato is a notable restaurant located in Los Angeles, California. Tucked away in the West LA neighborhood, Kato has gained recognition for its unique and inventive approach to Asian-inspired cuisine. The restaurant, helmed by chef Jon Yao, offers a tasting menu that showcases a fusion of flavors and techniques.

Crown Shy

Crown Shy is an esteemed restaurant located in the heart of New York City. Situated in the Financial District, Crown Shy has garnered a reputation for its refined and contemporary approach to American cuisine. The restaurant, led by chefs James Kent and Jeff Katz, offers a menu that combines classic and inventive flavors in a sophisticated setting.

OIJI MI

OIJI MI, a new concept from Oiji Hospitality Group in Flatiron. OIJI MI offers a creative contemporary Korean dining experience composed uniquely for NYC. Helmed by Owner and Executive Chef Brian Kim, OIJI MI is the culmination of Chef Kim's longtime passion to bring a new level of traditional flavors and inherently Korean dishes, and reinterpreting them into a modern culinary experience.
"Impressive Pieces"
- Florence Fabricant, The New York Times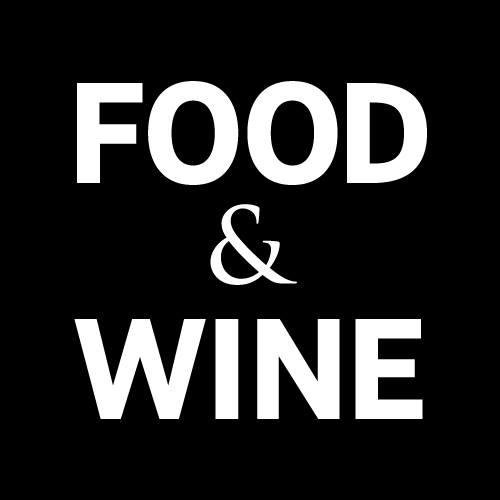 "Luxurious. Delicate. Elegant. Weightless."
- Maggie Hoffman, Epicurious